The First ACTIVE COMPRESSION SOCKS in the World for a Better Blood Circulation!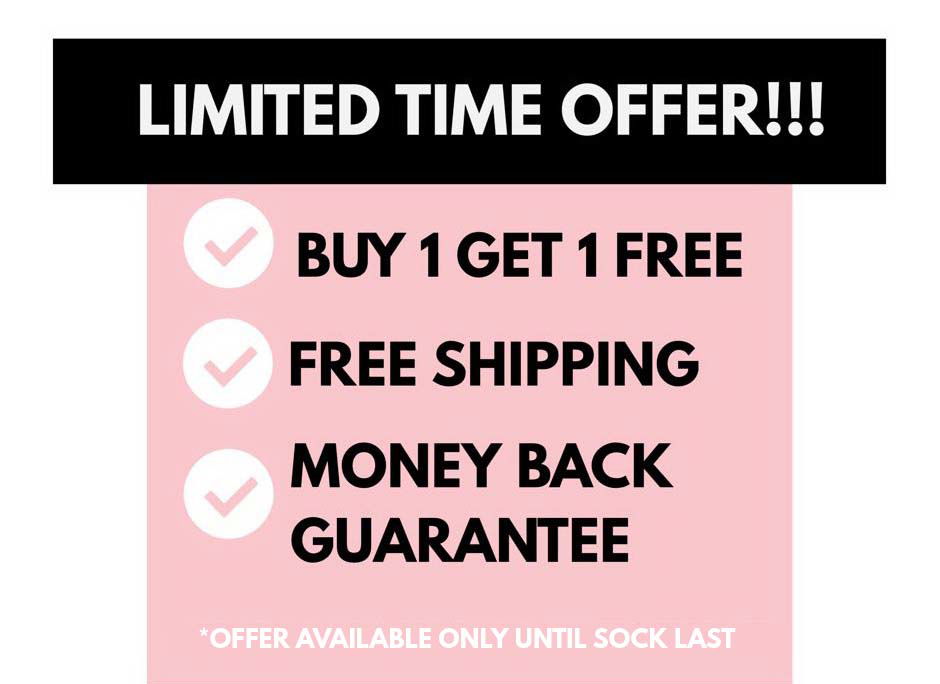 How do the SANKOM Patent Active Compression Socks work?
SANKOM has designed and developed the REVOLUTIONARY and INNOVATIVE "SANKOM PATENT ACTIVE COMPRESSION SOCKS". They have a unique patented design due to the 4 gradual and vertical active compression lines, which helps to pull the blood upwards by just tug at the top, as you can see in the image below. No need to put our legs up, no complicated zippers, just a very smart solution for such a demanding problem.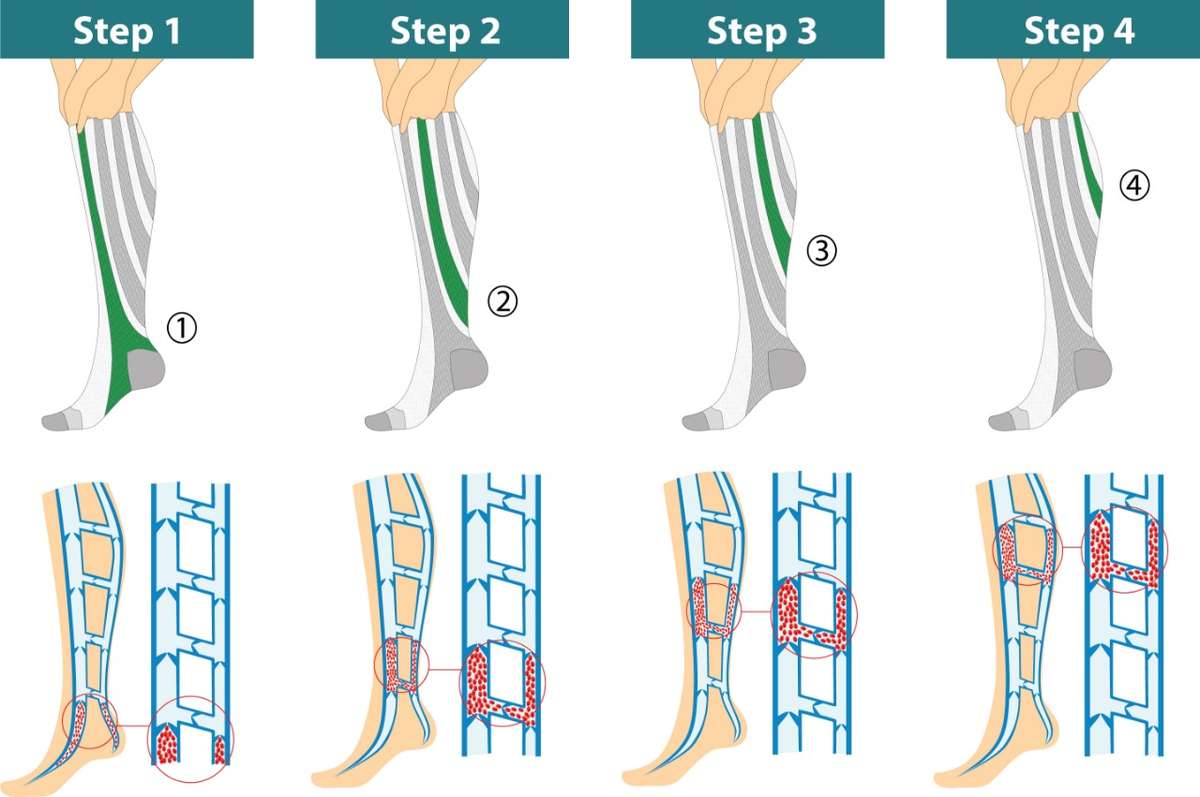 SANKOM Patent Active Compression Socks have 4 gradual compression lines, especially designed to be pulled one after another and will help improve the blood circulation

With both hands, manually tighten both lengthwise areas (dark grey) of the compression line 1 in the upwards direction. Please repeat this process with each compression line (from 1 to 4).

With each of the 4 stages, the venous blood is pushed through the blood
vein system.

Every time you feel your legs tired, just simply pull the sock at the top to stimulate the blood flow.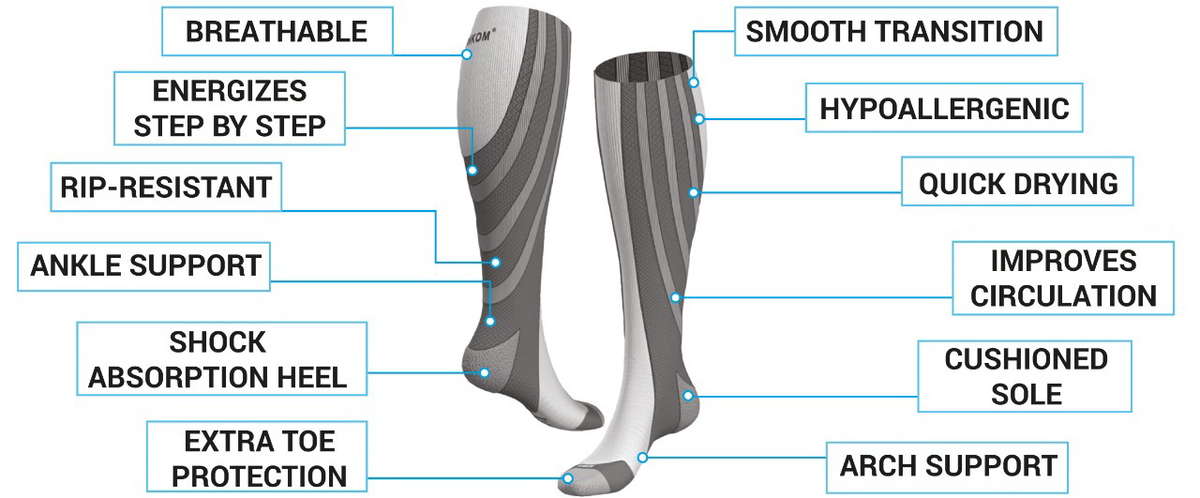 SUMMARY OF THE MEDICAL BENEFITS
Improves blood circulation
Active graduated compression
Energizes tired and achy legs
Reduces swelling & heaviness
Anatomical muscle & joint support
Varicose & spider veins relief
Quicker muscle recovery
Anti-fatigue
Rip-resistant
Shock absorption heel
Built-in Arch support
Ankle support
Cushioned sole
Extra toe protection
Moisture wicking
Comfortable, hypoallergenic and breathable material
Easy to put on
Invented and developed in Switzerland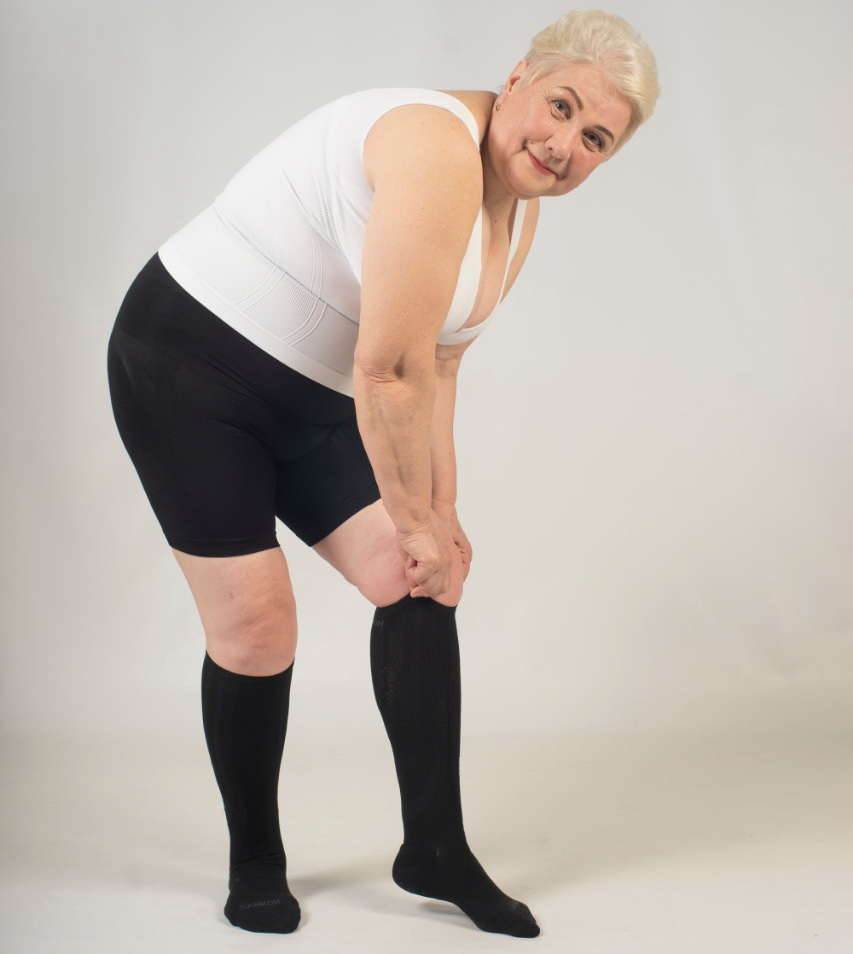 When to use
Daily wear
Long days on feet
Fitness/ Work out - for people who spend a significant amount of time in a standing position, athletes, tourists and all type of trekking and hiking activities. They are highly recommended for people who are practicing sports as they have an extra ankle, arch and calf support, they are rip resistant and they have shock absorption with padded soles and toes as well as an extra toe protection which give the maximum comfort when practicing sports and make them ideal for a workout.
Pregnancy - The SANKOM Patent Smart Compression SOCKS, are recommended to be used during pregnancy, as they energise swollen and heavy legs and improve the blood circulation
Home/ Office - as well as for people who spend a significant amount of time in an inactive, sedentary state (in the office, car, train, etc.)
Flights and long travel - as they have an active compression which helps to improve the blood circulation, stimulates the stagnated blood and prevents the cause of blood stagnation.

Removal
Unless is advised by your doctor to wear them during the night, we do not recommend to wear while sleeping.
Hold the sock at the top and gently pull it down past the ankle. Never pull the sock from the toes area as it makes it more difficult to remove.
With the palm of the hand, work the socks over the heel and remove.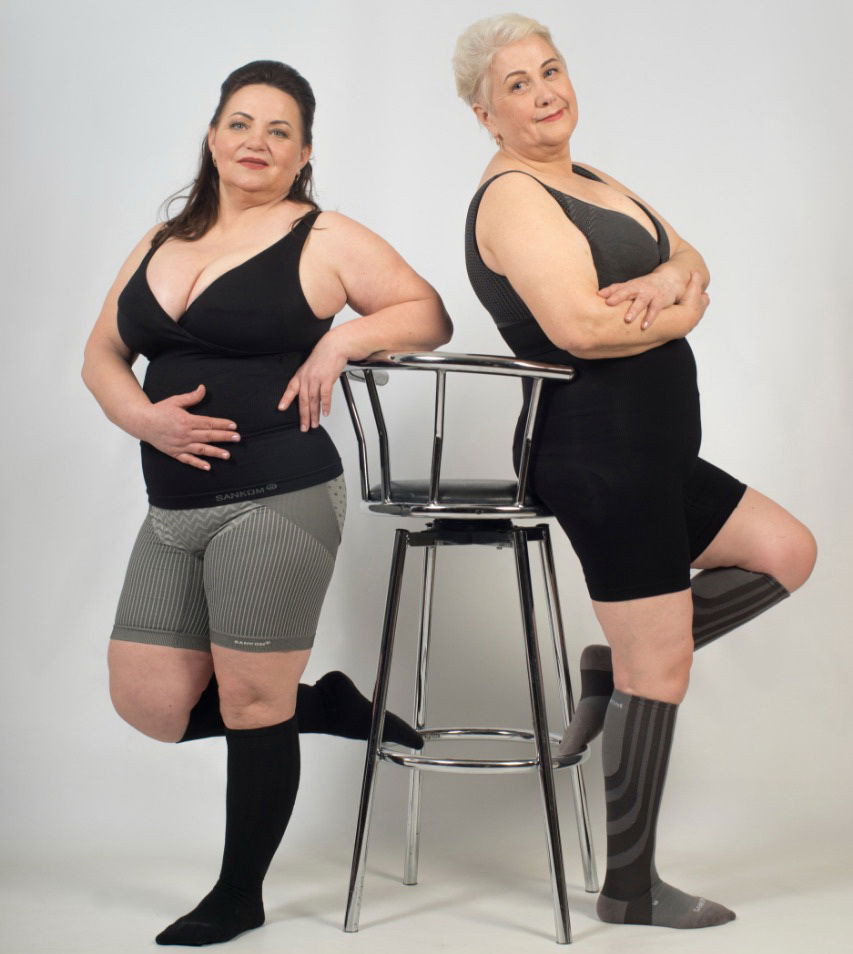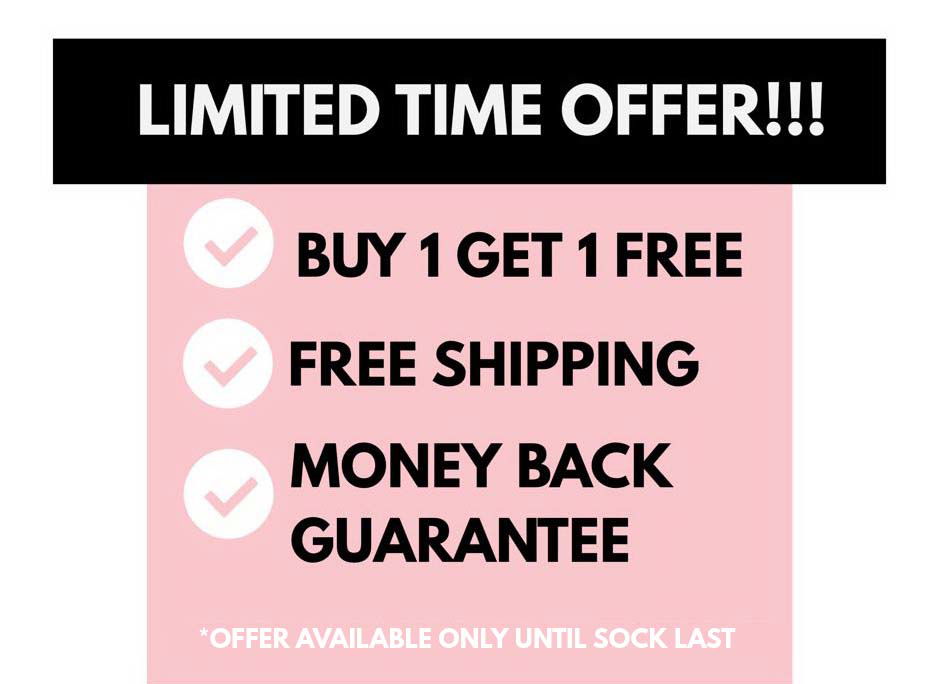 My husband is proud of
the socks that I ordered, he wears them all the time especially at work . My
parents are now happy and active ! With the new Sankom compression
socks they even go every week for a hicke . I am so happy with my family`s new
life ! I am so happy with Sankom !

I have been a Sankom customer for 2 years
already, I have alway been very satisfied with all the products that I ordered
but this newbrand Sankom compression socks changed my life. I am amaized by the
instant good feeling that i get each time i put on my new Sankom socks.

The feeling of light
legs, strong ankels and flexibility 2
months ago was a dream , but now after wearing Sankom compression socks , the dream
is real. It is something that
anyone legs desorve to have !

Oh my God, I tell you
guys Sankom compression socks is the future. I am just inlove with those socks.
They are perfect for everithing I do. I even want to take them in the water
while I am swimming, or with me in bed while I am sleeping, is just amazing how
comfortable they are.

When I wear Sankom
compression socks the gravity does not exist anymore, I am still amaized how
comfortable the are. From now on I do not want to wear any other socks. And
they have even a touch of style.

These
are my favorites because they fit and hold up really well. Sankom compression
socks offers the best careness for my legs, I can run every day faster and
faster. The socks have a bit of stretch; and, unlike other brands, they haven't
shrunk or lost their stretch, even after a lot of washing and drying. Plus,
they come in a range of nice, yet work-appropriate, design.

My favorite socks hands down are Sankom compression socks. I first
got them as a gift, and then I went out and purchased more. They're so great
because they never leave an itchy ring around my calfs and reinforced my
ankles.

These are my favorite socks because they're long-lasting (I've had
mine for several years), durable, and very comfortable. They support my
toes-calfs legs area in such a great way, I feel the difference when I go to
gym. I can not imagine my life without Sankom compression socks

I never really invest too much in socks. Most of the time, I'm
in
sneakers
. But Sankom compression socks stay up, don't lose their
elasticity, and have a honeycomb elastic on the foot that I'm sure does
something for arch support. I wear them to work out and just all over the place
really.

You put them on every day
and forget about them — if they're good. If they're bad, you can't help
thinking about them. There are so many ways socks can go wrong: when they don't
hug your ankle tightly enough, or when the no-shows slip off in your
shoes
. But Sankom compression
socks, had everything, healty care, maintaining a proper bod circulation and I
just love such a discret design, each
line is going along with my leg muscles. Very well made !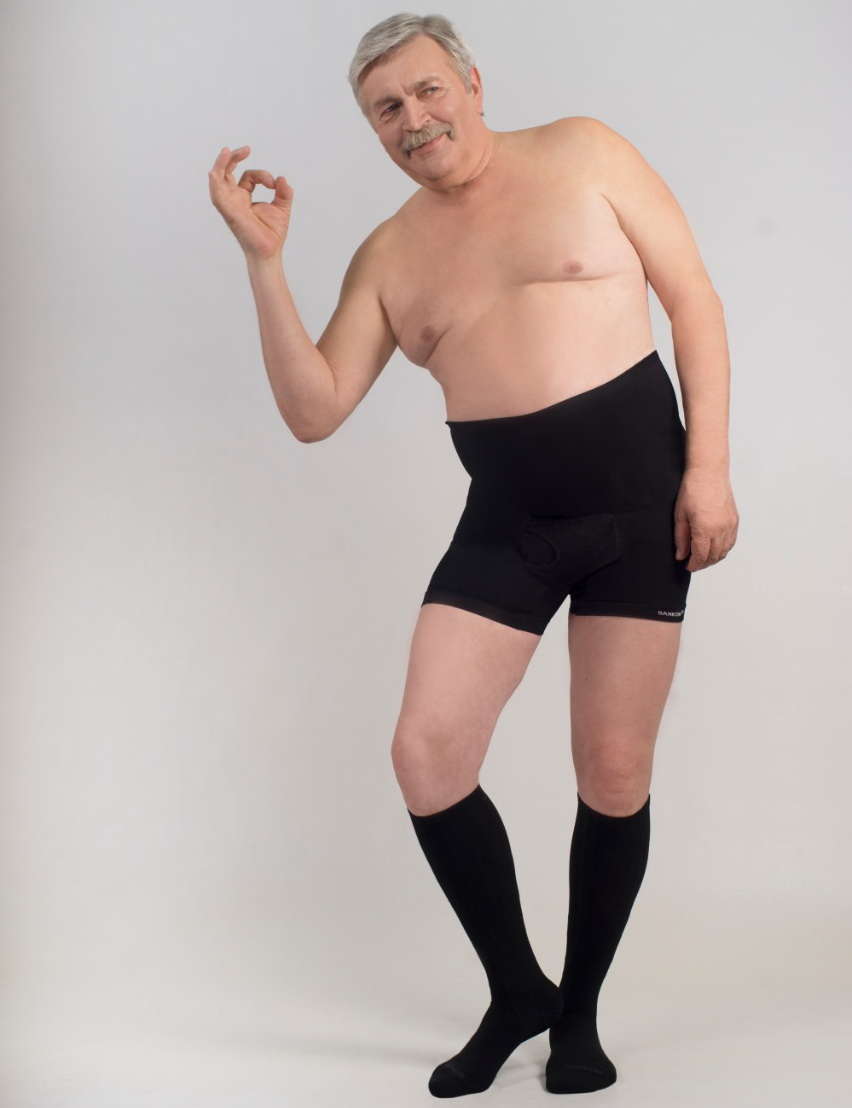 Washing Instructions
Machine washable. However, for a longer longevity of the SANKOM Patent Socks, we recommend to be machine washed on a gentle or delicate cycle (30°), to be air dried and not bleached.

Important


Sharp fingernails, rings, and bracelets may cause damage when putting on and removing the socks. Do not cut or pull loose ends, which sometimes appear on the inside of the socks.
Guaranteed Satisfaction or Your Money Back!
Your satisfaction is 100% guaranteed. We will
take it back within 14 days!


*Terms and Conditions Apply